Hotel Introduction
Located in Heng Tsun County central area, very convenient for transportation and surrounded by all the famous tourist district.A 3 star very comfortable hotel built in good location suitable for budget conscious travelers who are looking for great holiday vacations. This hotel has hot spring good for health, ideal to bring your whole family to enjoy.
Tel:08-8898999
Hotel Address:No.69, Lane 40, Shengbei Rd,Hengchun Township, Pingtung County
Leisure Facilities
Hot spring spa that will provide you and your family good health, can protect various of sickness.
Peripheral Scenes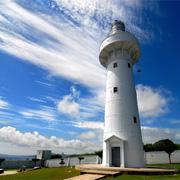 National marine life museum---20mins by Car.Kenting forest park----30mins by car.
Directions
Passengers from middle and north Taiwan.....take domestic flight or train to KentingPassengers from south Taiwan.... take a train to Kaohsiung Station.Then call the hotel upon arrival..... hotel will then provide the shuttle bus..... approx. 5 minutes